I Think We've Waited Long Enough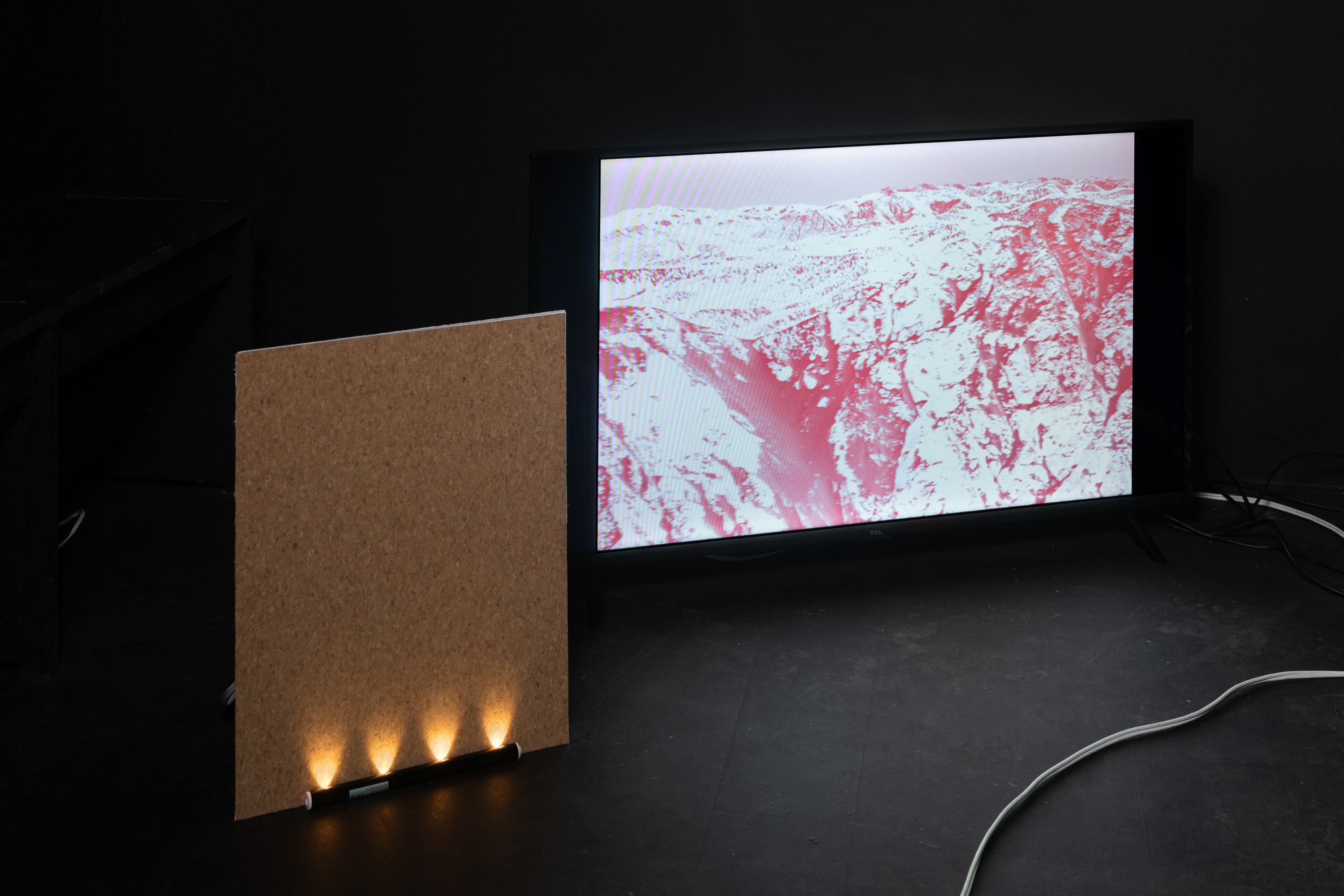 A communication in the desert landscape, under the burning sun, a curious kind of intimacy.

Three-channel video, 5.1 surround soundscape via exciter speakers on foamcore/cork leather, seating platform with greenscreen fabric

The work is placed in a desert landscape. It relays an immersive narrative using text, videos and sounds of varying sources. The montage is a continuous flow of disparate, but carefully selected images in which the juxtaposition of their contents and formats are central. There is a romance too – a communication – but one in which the participants remain materially ambiguous as the world unfolds.

Title: I Think We've Waited Long Enough
Length: 09:11 (loop)
Year: 2022

I Think We've Waited Long Enough, solo MFA exhibition, K4 galleri, Oslo, Norway
Folk tror foxtrot, Kunstnernes Hus, Oslo, Norway

Thank you to:
Tris Vonna-Michell, Ane Hjort Guttu, Henrik Follesø Egeland, Eli Mai Huang Nesse, Tansiyu Chen, Annika Linn Verdal Homme, Greg Pope, Christian Tviberg, Mariusz Maslanka, Lisa Rosendahl, Annika Eriksson, Patricia Carolina, Makda T Embaie, Eirik Melstrøm, Ingrid K. Bjørnaali, Elina Waage Mikalsen, Kier Cooke Sandvik, Benedicte Beldam, Iben Erik Bødtker-Næss, Andreas Wittwer, Mattias Hellberg, Chloe Elgie, Lesia Vasylchenko, Hanne Nilsen Nygård, Dev Dhunsi, Kristoffer Cezinando, Atelier CK2 and Notam.

Documentation pictures: István Virág

-

Contact for more info, screener request and further inquiries.